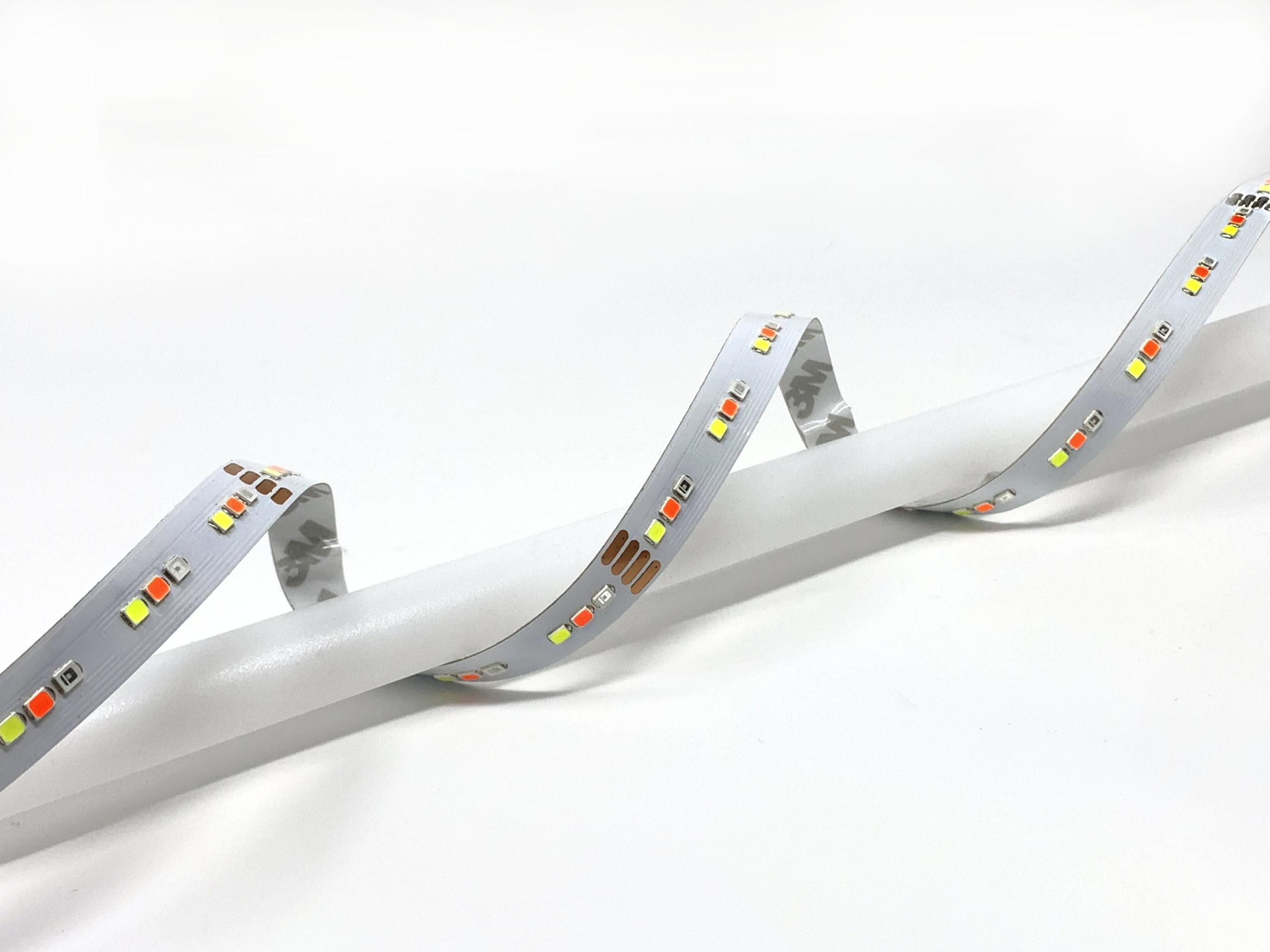 PI-LED TAPE
Flex Tapes are the very definition of flexible lighting solutions!
They have made it possible to combine the worldwide patented PI-LED technology on a tape and thus present perhaps the most adaptable of all LUMITECH lighting solutions!
In combination with the use of Phosphor Converted Red chips and the modular dimming control, the PI-LED Flex Tape can clearly stand out from commercially available standard tapes.