15.11.2022
Innovation Award Burgenland 2022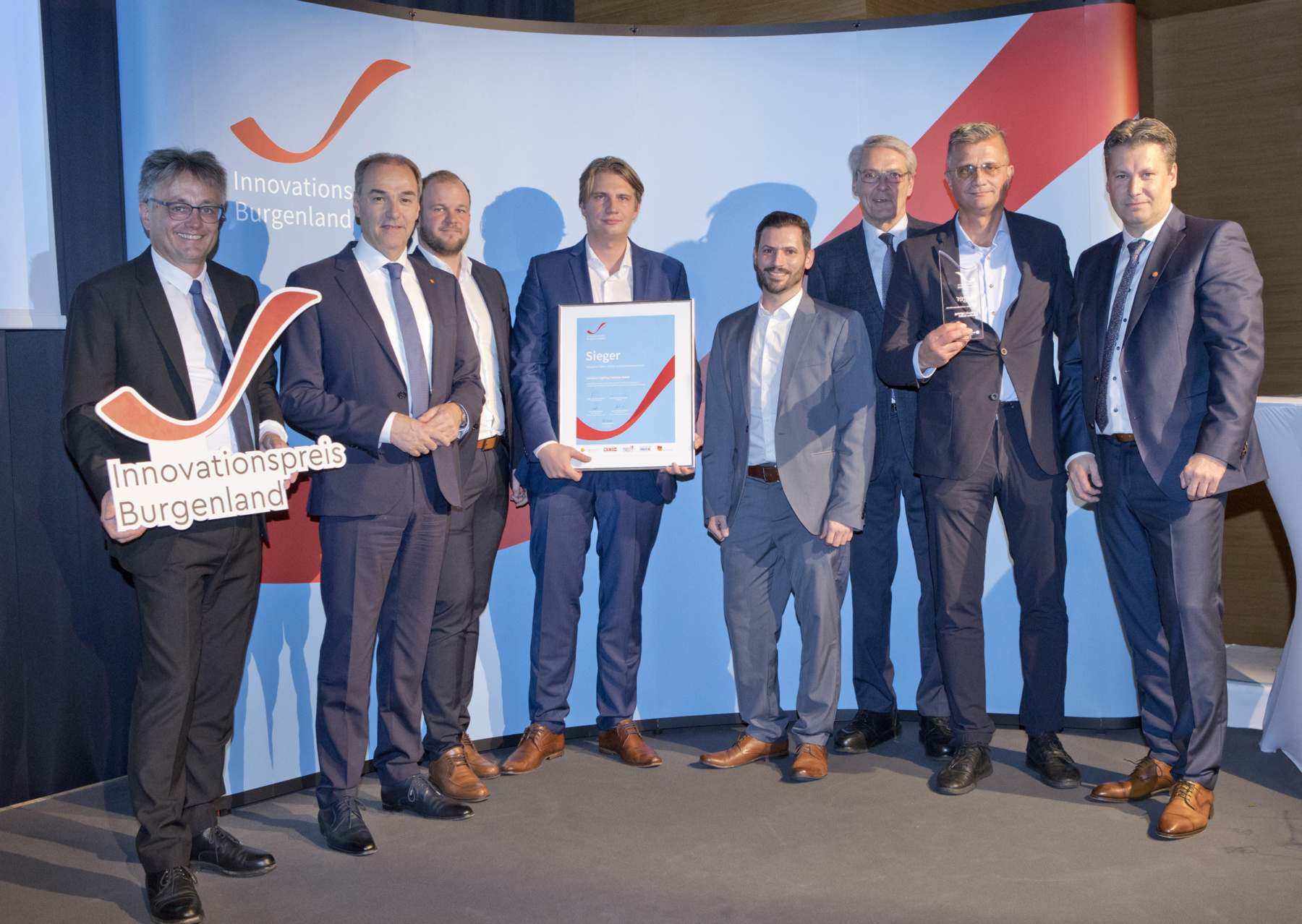 Burgenland's Most Innovative Minds 2022
Eisenstadt 15.11.2022 | LUMITECH was named the winner of the "Burgenland Innovation Award 2022" in the category "Small, Medium and Large Enterprises". This is also accompanied by the nomination for the State Prize, as well as for the special VERENA prize in 2023.
For 25 years now, LUMITECH has stood for innovative lighting technology from Jennersdorf in southern Burgenland. Integrated into an international environment with branches in Vienna, Zurich and Calgary, LUMITECH is today one of the leading international manufacturers of future-oriented LED systems, which develops and implements individual solutions together with OEM customers.
The most important parameters for LUMITECH to achieve and further expand this position are customer understanding, clear communication, transparency in development and production as well as delivery reliability. To ensure the highest quality standards, LUMITECH manufactures exclusively in Europe.
Most energy-efficient linear LED luminaire for product lighting with highest colour rendering thanks to spectrally optimised fluorescent formulations
In times of rising energy prices, energy-saving solutions at all levels are more in demand than ever. For decades, LUMITECH has attached great importance to reducing the use of resources. With the development of a highly efficient LED luminaire series "UNIFY" (highest efficiency on the market worldwide), the company is now setting new standards in linear food lighting. Due to the high duty cycle of product lighting in the retail sector and the additional heat input in refrigerated cabinets, energy consumption is particularly relevant here. On the other hand, lighting is essential for the optimal presentation of perishable goods and thus their timely sale.
In accordance with the requirement for energy savings on the one hand and high colour rendering or optimal product-dependent light colour on the other, LUMITECH has now created a linear LED lighting system in around eight months of development that meets both points. This was achieved in cooperation with globally established raw material manufacturers, through further optimisation of the electronic layout and through the pioneering use of new phosphor technologies. The lighting efficiency is also supported by patented, highly innovative internal lens geometries that direct the generated light to where it is needed – namely onto the goods. The result is linear luminaires based on phosphors with an efficiency of up to 160 lm/W, which are currently the most efficient luminaires in the relevant application area on the market.
"Our lighting systems, developed together with customers, help them to differentiate themselves, improve their image as well as their brand and grow their business sustainably."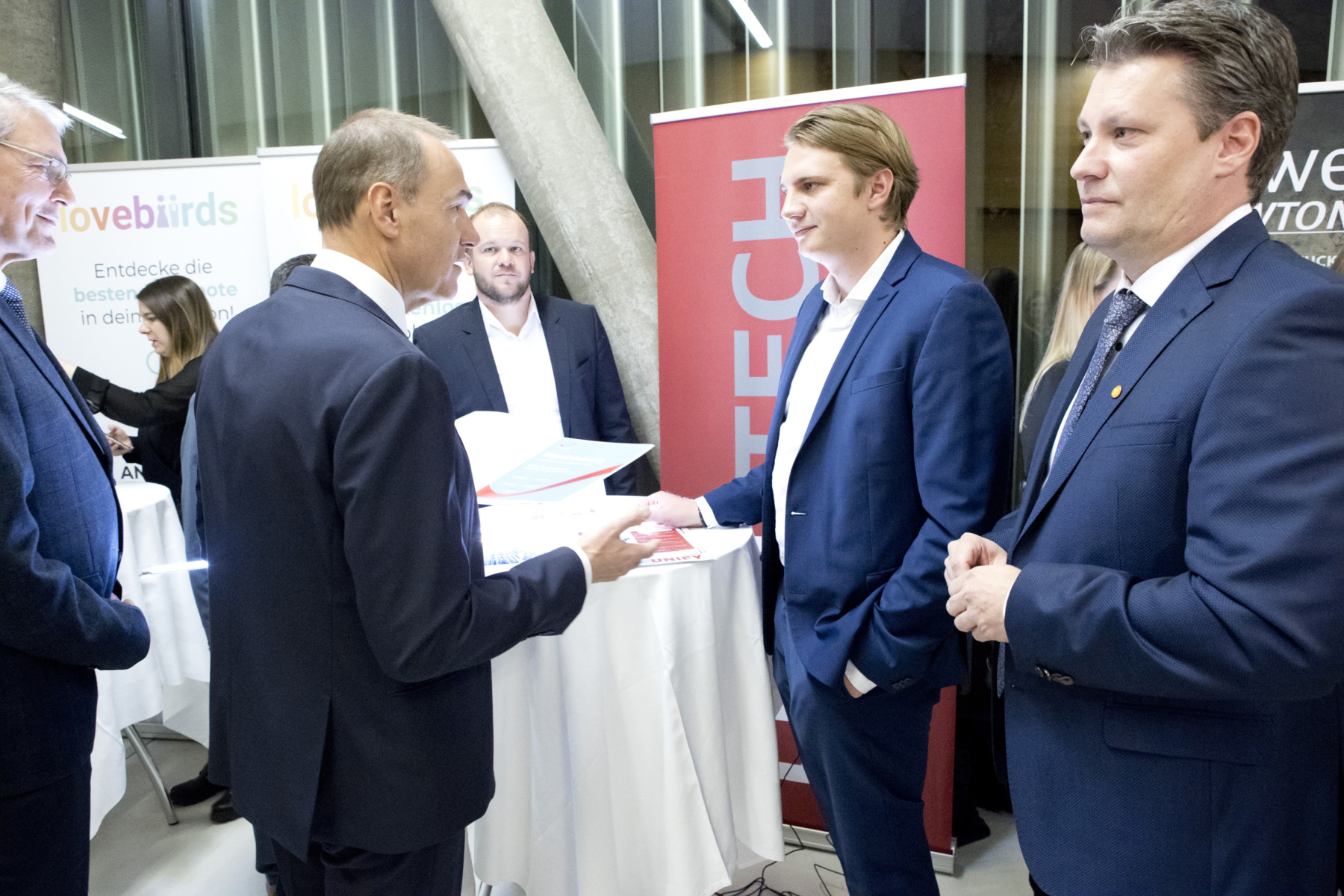 About the Innovation Award
Innovation in companies secures value creation, provides jobs and creates prosperity in Burgenland. "Behind innovations and inventions are people who tackle challenges, develop ideas and implement them. That takes courage and stamina. Our numerous small and medium-sized enterprises in the province play an important role here. Therefore, it is the goal of the state government to support small and medium-sized enterprises by creating an innovation-friendly climate," emphasised Dr. Leonhard Schneemann, State Councillor for Economic Affairs and Social Affairs. "Our province has a large number of innovative companies and it is our primary goal to support them. This is done by advising them on tailor-made funding packages, finding the perfect location or supporting them in setting up a business. In the areas of applied research, innovation management and start-ups, our employees are close to the companies and support them in planning and implementing their innovation projects. Another measure is the implementation of the Innovation Award Burgenland, in the context of which exceptional innovations are appropriately honoured and presented to a broad public," say Harald Zagiczek and Michael Gerbavsits, Managing Directors of the Burgenland Business Agency, which organises this award every year in cooperation with the Burgenland Chamber of Commerce. ZELOSPLANT indoor solutions GmbH brought the overall victory 2022 to Oberwart; a total of 21 projects had been submitted by Burgenland companies. From these projects, an expert jury selected the most innovative products, processes and services of Burgenland companies that stand out due to their market success and customer benefits. In the categories "Innovative Services", "Microenterprises" and "Small, Medium and Large Enterprises", the award winners and winners were determined exclusively by an expert jury made up of representatives from provincial and federal institutions.
www.innovationspreis-burgenland.at
Further information: www.lumtech.com or contact us under presse@lumitech.com
© LUMITECH. Reprint free of charge. Please send us a specimen copy.